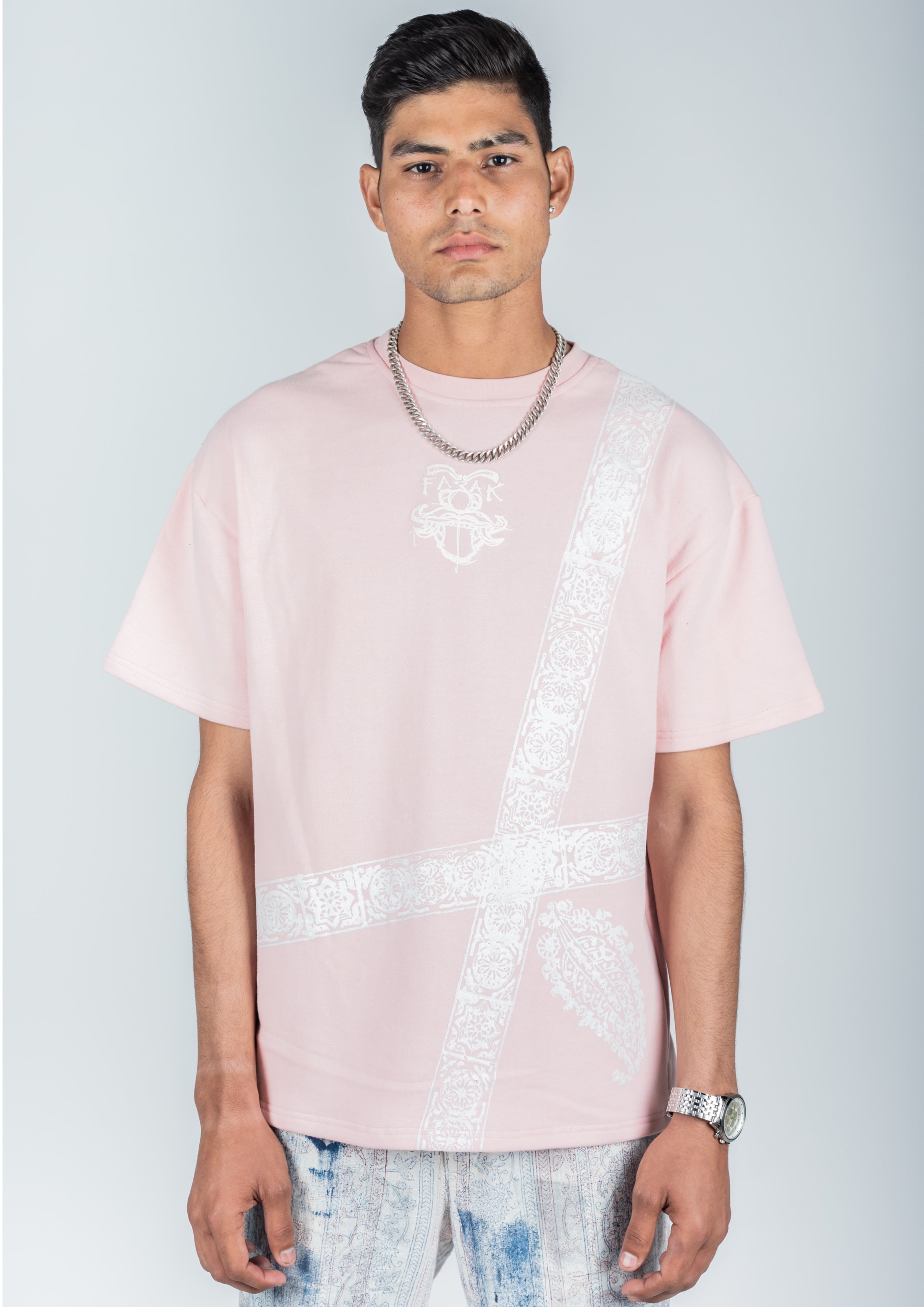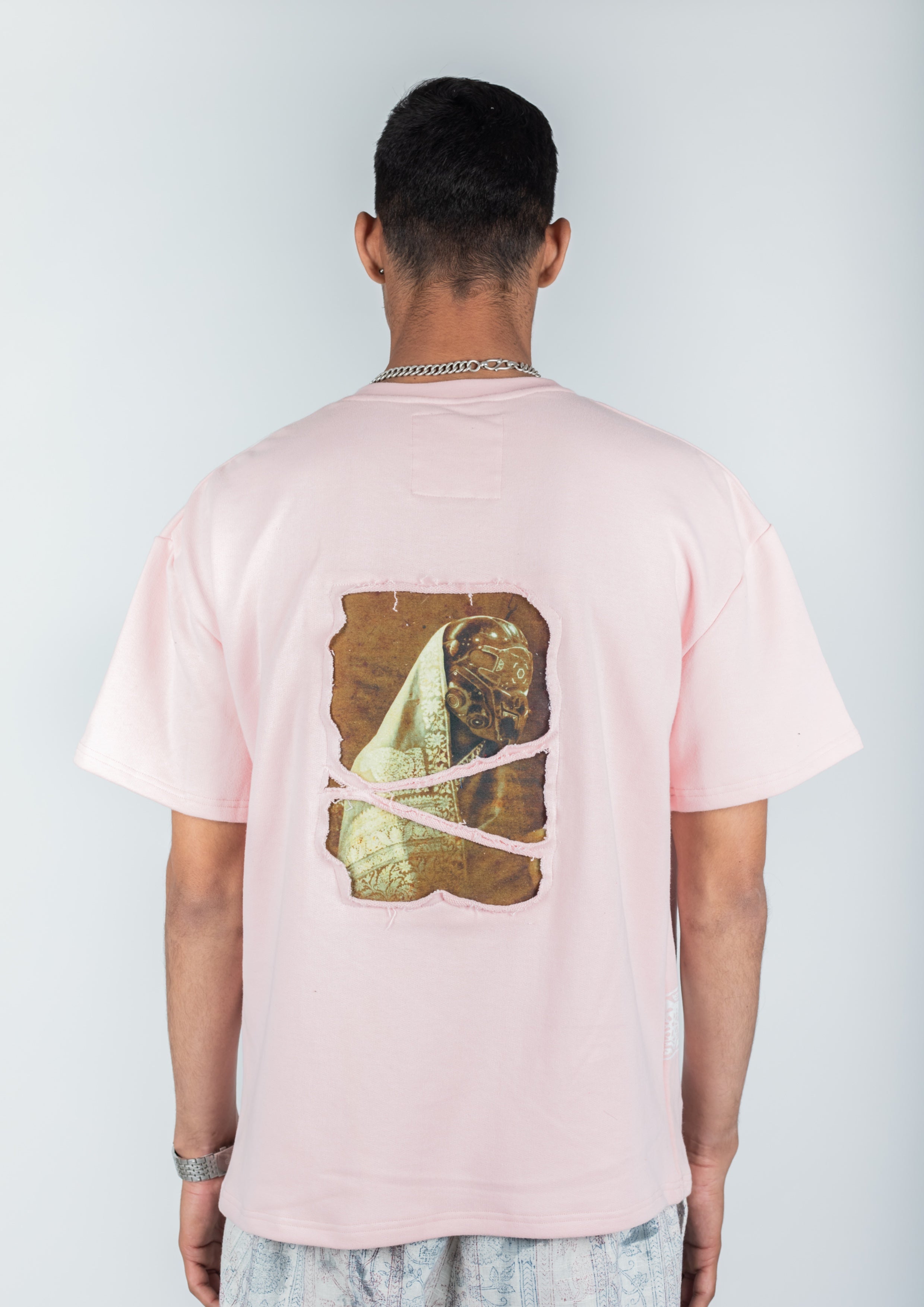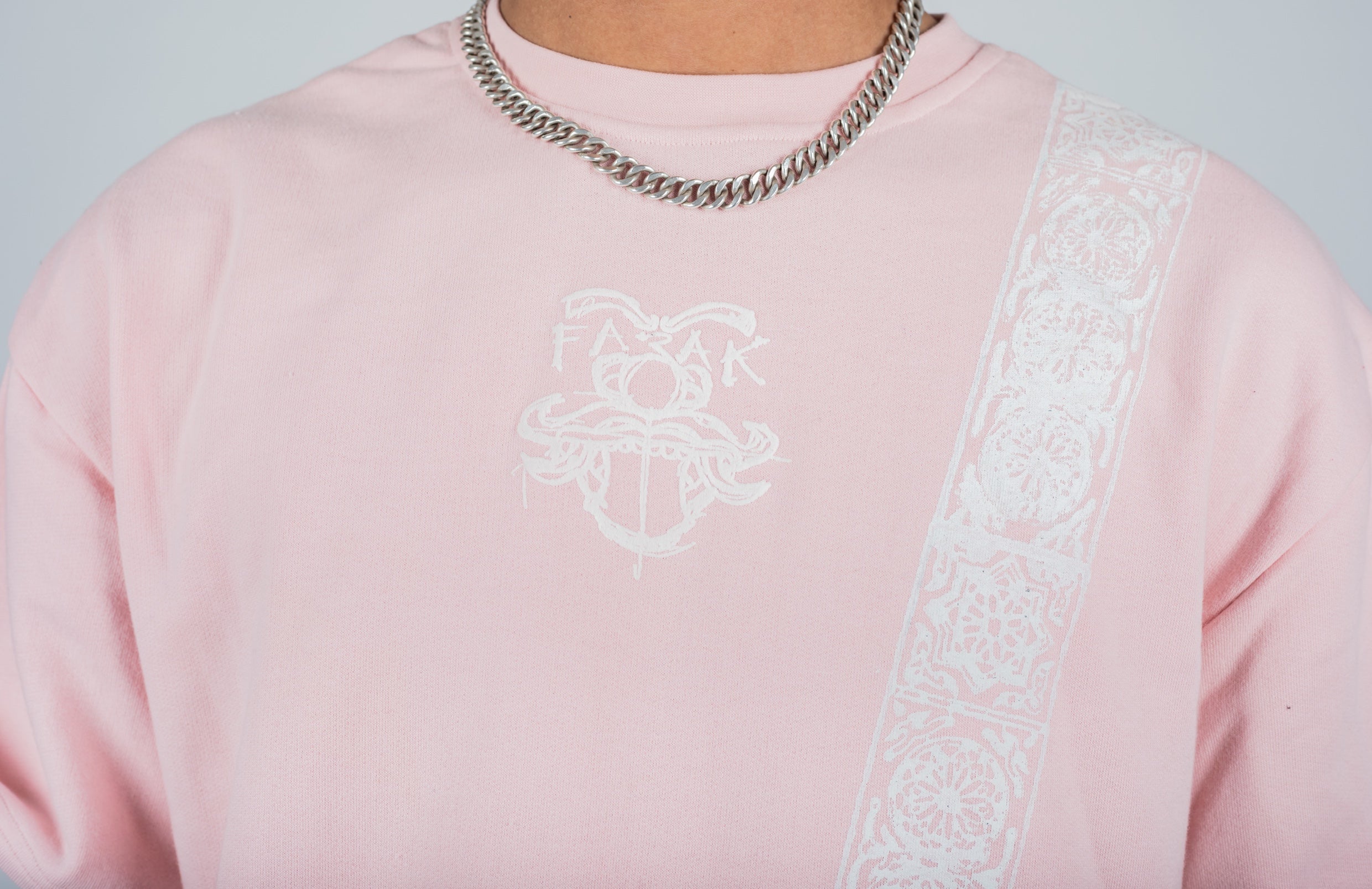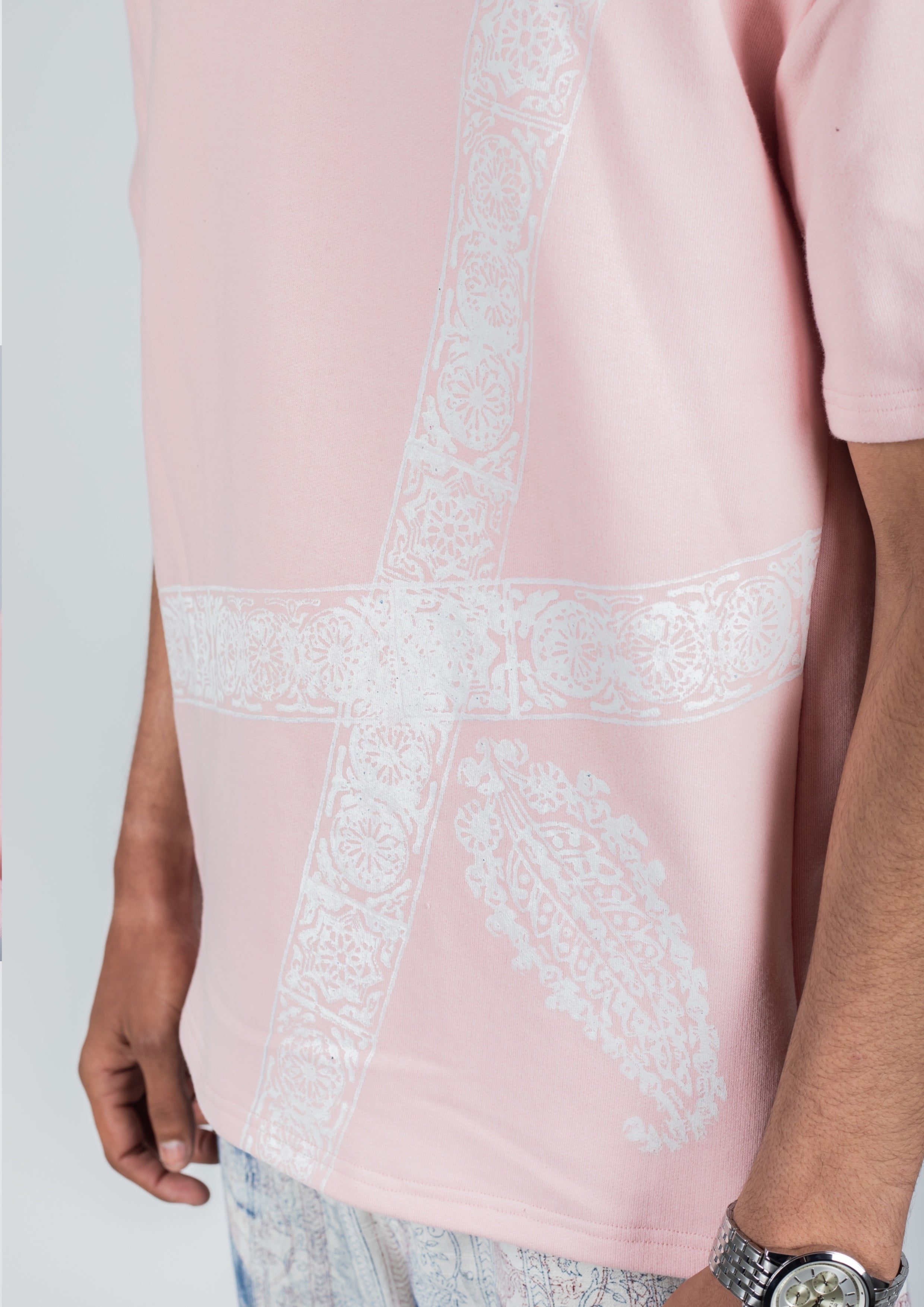 Kinky x FARAK Collaboration - Tshirt
Sale price
Rs. 3,999.99
Regular price
(/)
---
About the design:
It's been a hundred years. People still laud how they survived the pandemic. The pandemic is long gone, but the virus hasn't. The findings back then showed that 1 in every 3 women in India faced domestic violence. I wish I could say that things were different now. Alas, I cannot.  Seeing women in my family working harder on contouring their bruises than their profession, I am not new to the face that is obscured behind the mask.
I see her every day through my window. Look how strongly is enduring abuse running through her veins. The mask looks so ordinary on her. It is almost as if it is a part of her embellishment. No, it doesn't serve to obscure her scars; my ignorance does that job. Look closely, the mask is amplifying the scars.
I'd hear him yell every night as if it was a ritual he followed, akin to his cup of hot coffee that he gulped down every morning. The walls did an impressive job of muffling the voice, but even at its strongest, they failed to keep his enraged roars within. Shattering glass and hurling utensils at the wall often added beats to the furious rhythm. But of course, the melody always fell on deaf ears.

I wish I could stop pretending that there's no domestic violence just because it takes place in the cavity of four walls with a tightly shut door. I wish I could stop pretending that there's no domestic violence just because it doesn't make it to the headlines. I wish I could stop pretending that no one sees through what conspires on those drunken nights just because he walks out with a pressed shirt the next morning.

I know that she is the one wearing a mask, but I am also very aware that it is my face that is stark naked.

The " Kinky x FARAK" tee is an alliance between NYC and Toronto-based multi-disciplinary design studio Kinky Kashayam, that aims to decolonize South Indian imagination and reconstruct the endemic identity. Kinky's experimental playground is infatuated with elements of unrealism and surrealism, more than often conceiving novel genres such as Dravidian Futurism. 

The exclusive collaboration logo is hand-screen printed at the centre. The front of the tee includes and wooden block hand print design using a special dye 'khadi'. The back of the tee includes artwork by our collaboration artist Kinky Kashayam along with raw edges.
Fabric and styling details:
280 GSM

100% cotton terry

Dropped Shoulder loose fit

Unisex T-shirt
Note: This piece is made in a limited quantity. 

Choose options