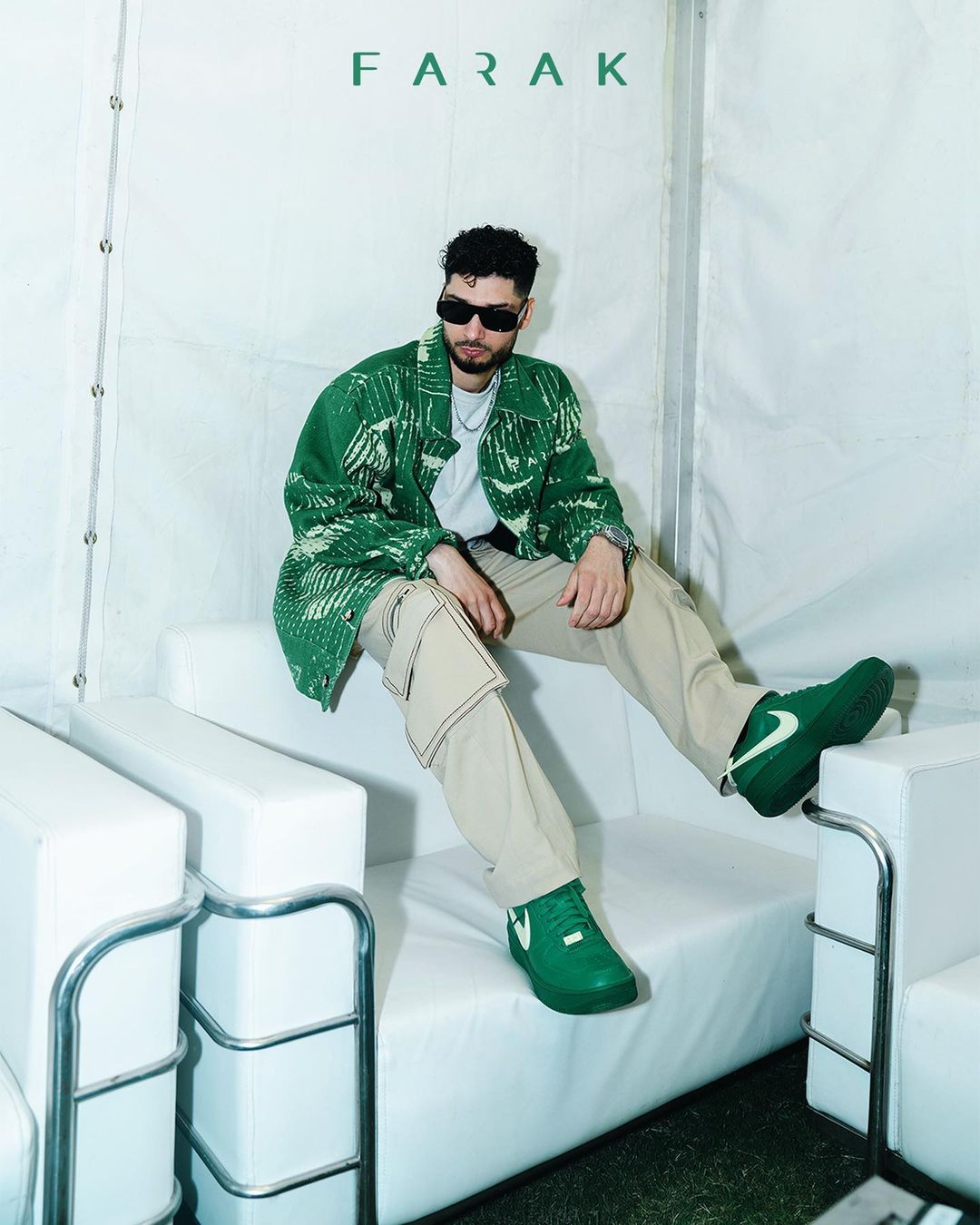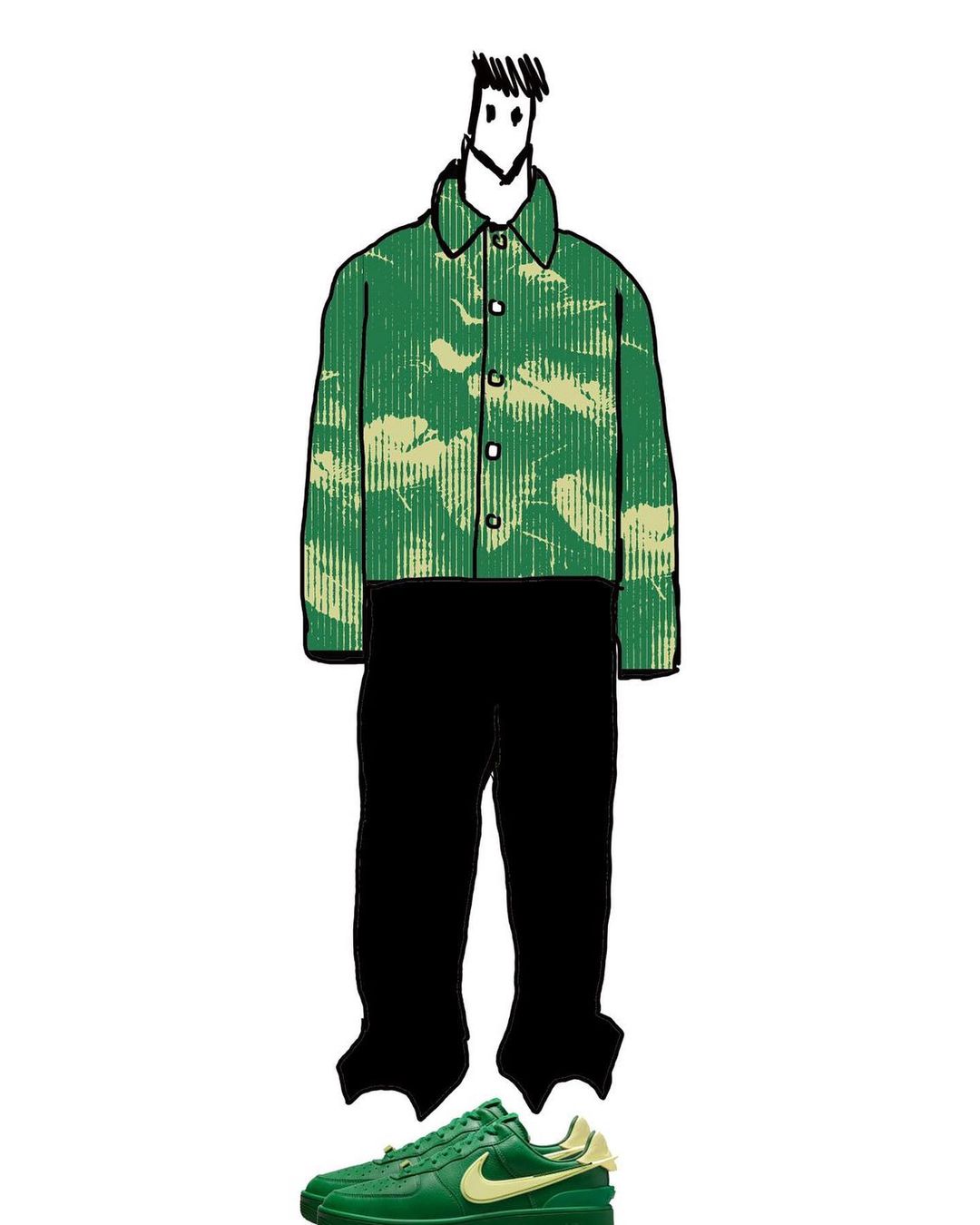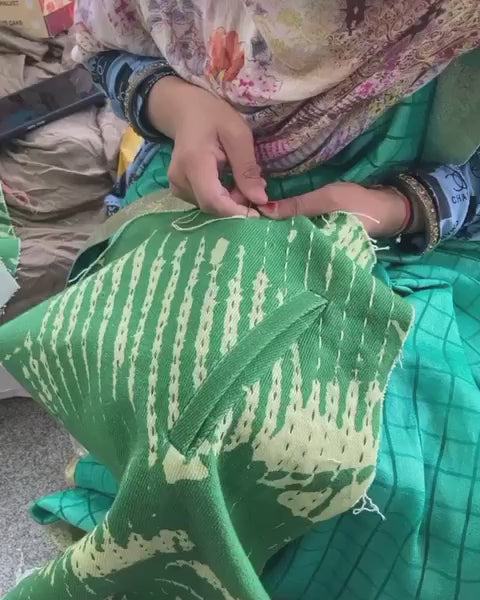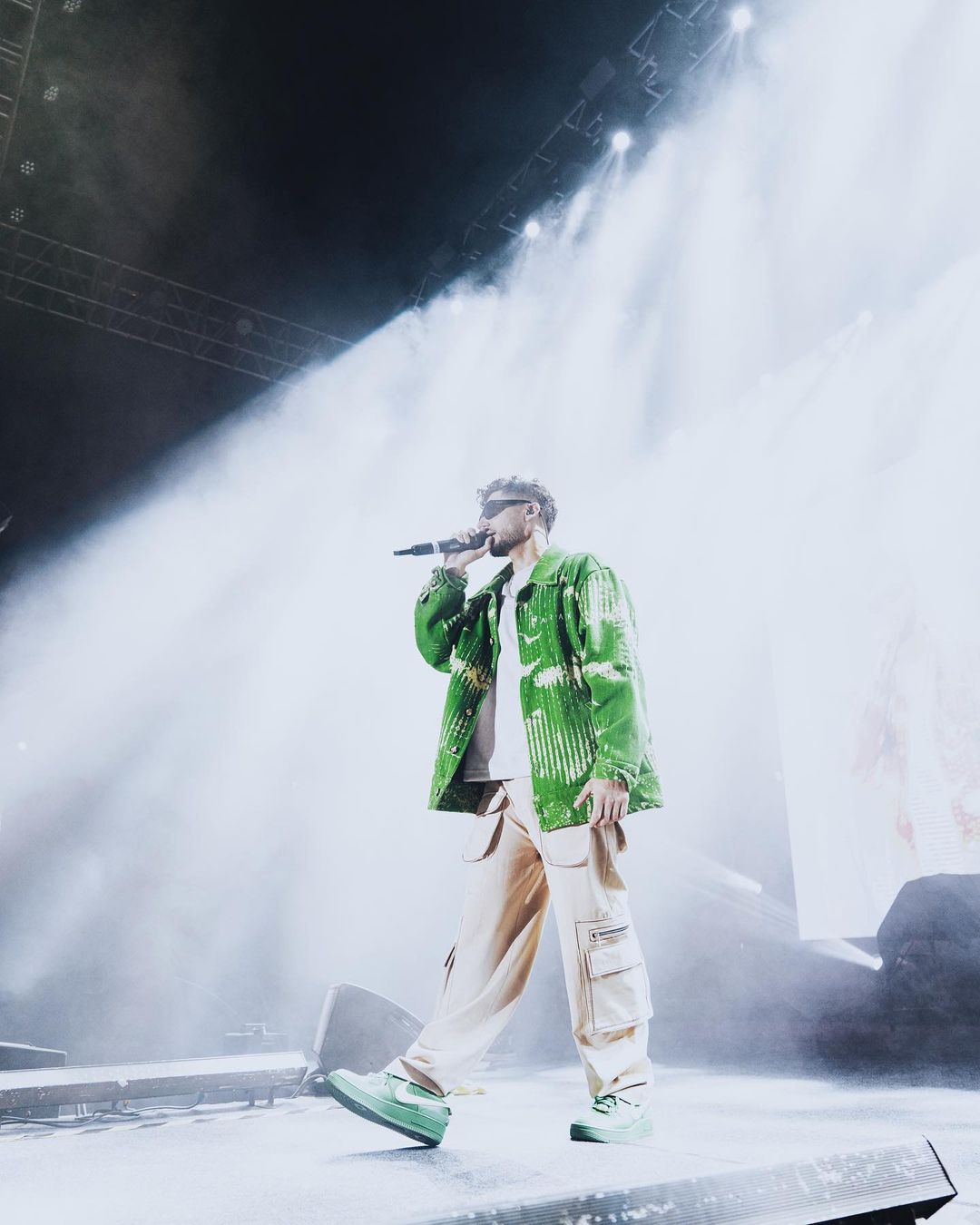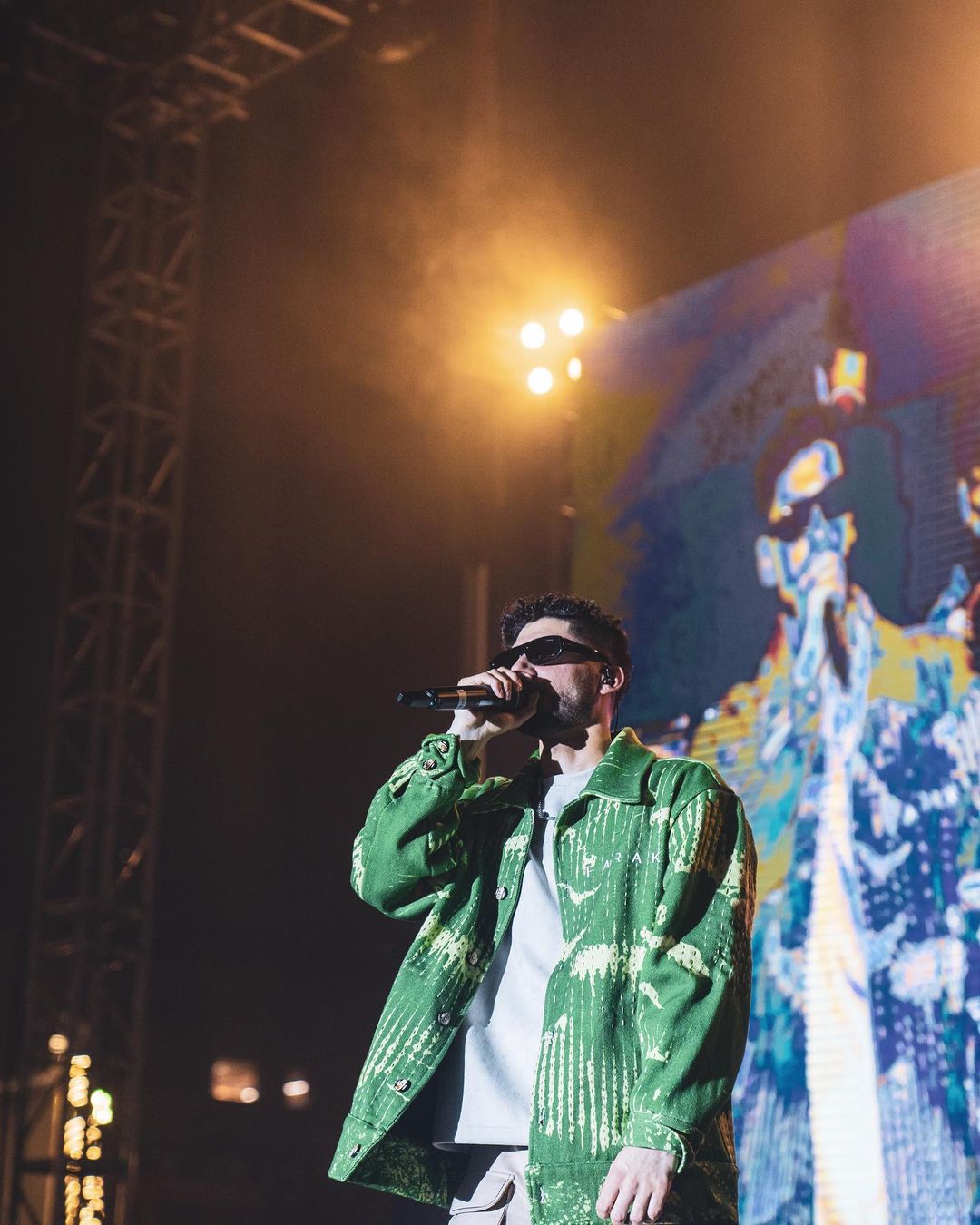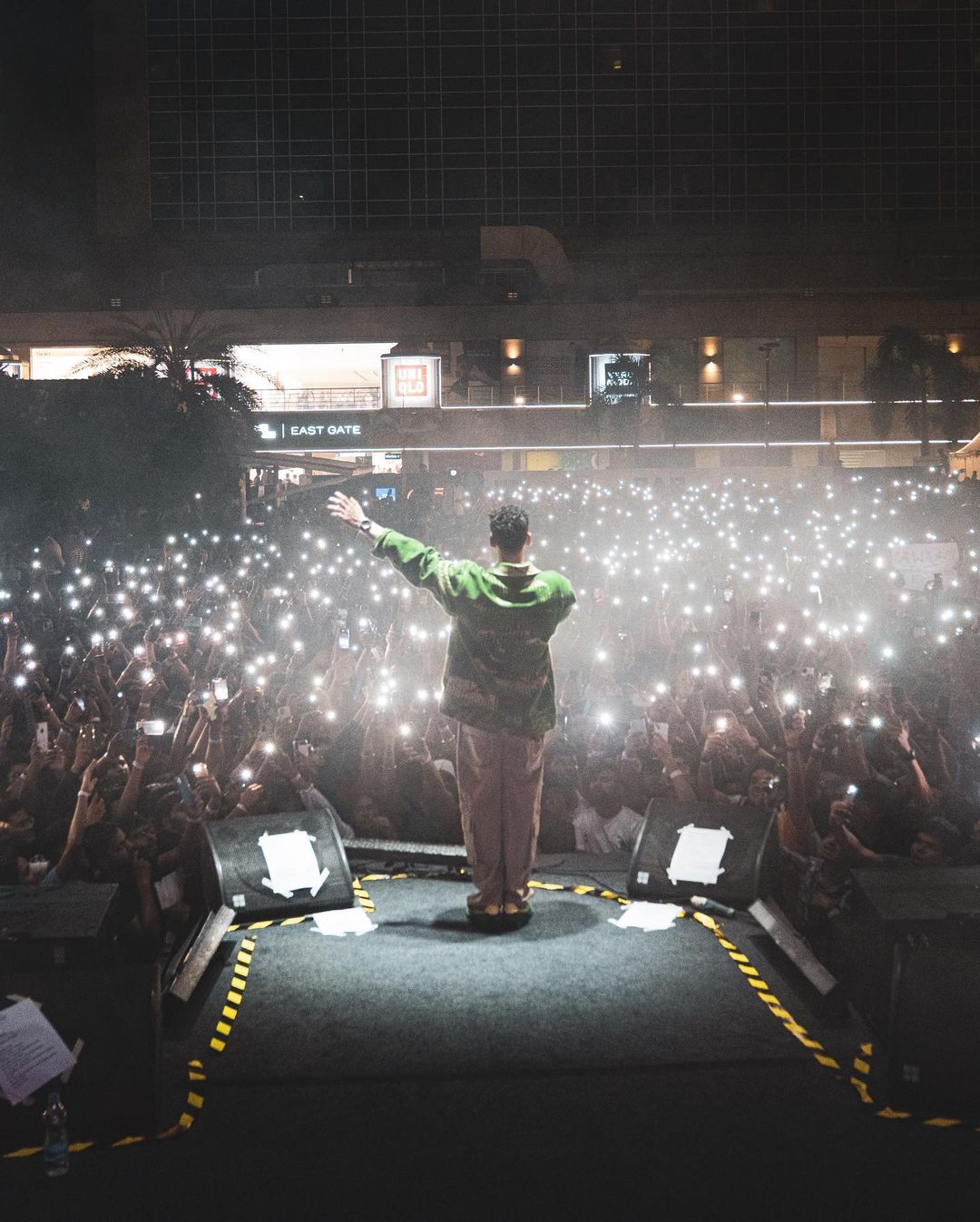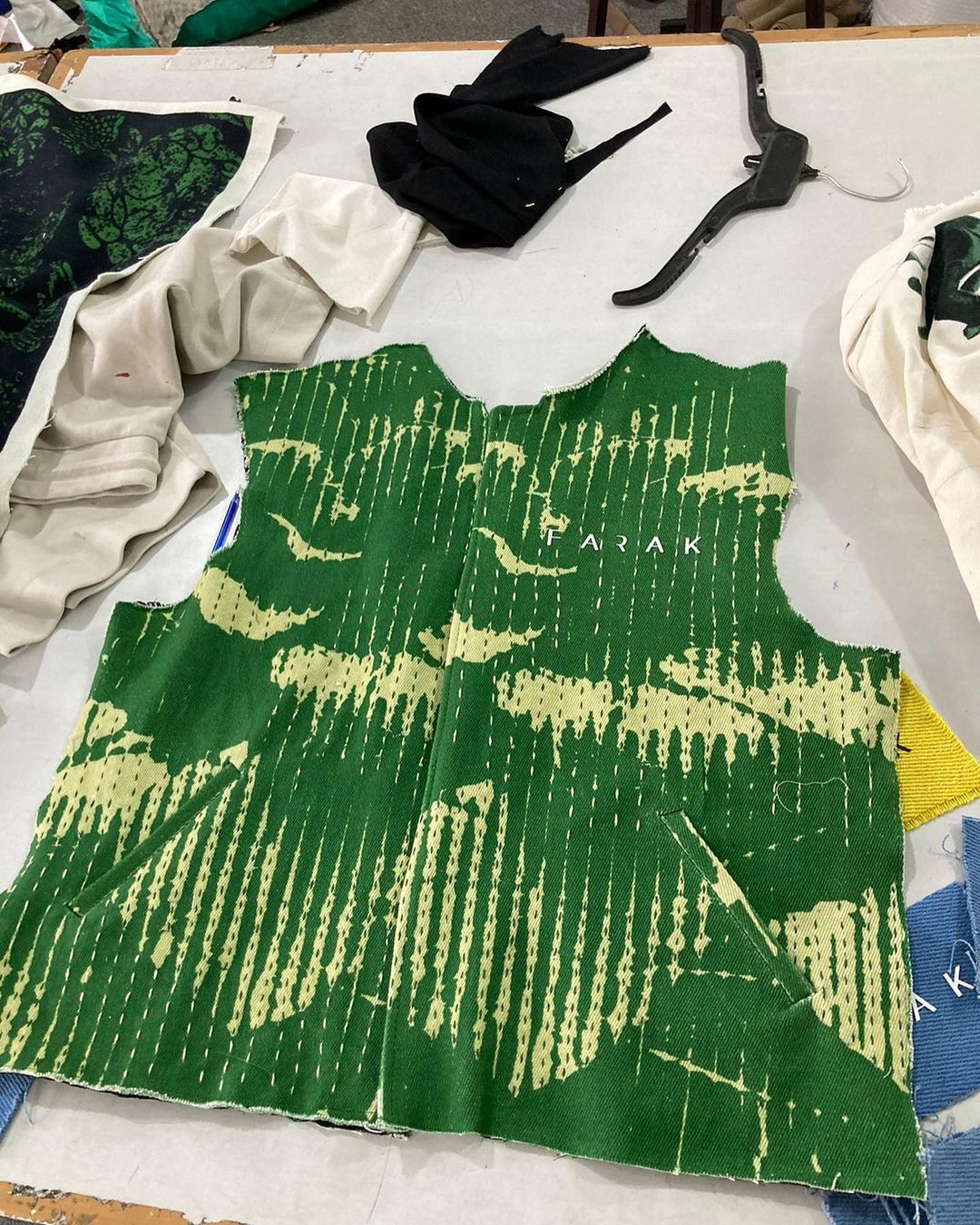 Kantha Green - Jacket
Sale price
Rs. 19,999.00
Regular price
(/)
---
The Kantha Green jacket is a unique piece of clothing that showcases the intricate and beautiful Kantha Green artistic style of handwoven fabric. The jacket is made from high-quality Khadi fabric that has been handwoven by skilled artisans.
The embroidery is done by hand using cotton or silk threads in various shades of green, creating a mesmerizing floral or geometric pattern that is both artistic and detailed.
The jacket's unique artistic details make it a one-of-a-kind piece that stands out from the crowd. The intricate embroidery adds texture and dimension to the fabric, creating a beautiful and visually interesting pattern that catches the eye.
It is perfect for those who appreciate handcrafted clothing and want to make a statement with their fashion choices. It is versatile enough to be worn in both formal and casual settings, adding a touch of elegance and sophistication to any outfit, and creating FARAK. Overall, the Kantha Green jacket is a stunning piece of clothing that showcases the beauty and artistry of FARAK

Choose options